Resource For London
Amazing Space for London's Voluntary Sector
Resource for London is where London's voluntary sector comes together to work, meet and exhibit. It provides flexible office space, conference, training and meeting rooms and exhibition space. A wide range of meeting rooms and on site catering mean that we accommodate events and meetings of all sizes including larger conferences.
Owned by the Trust for London, Resource for London is in a great location on the Holloway Road - 2 stops from Kings Cross on the underground. Each year over 1,500 meetings and events attracting over 150,000 people are held at the Centre.
Visit Resource For London's web site.
Address
356 Holloway Road
London
N7 6PA
Note that due to building works at the venue, access is via the rear entrance, which you can get to either from Loraine Road or the entrance to Waitrose. This entrance has a wheelchair ramp.
BiFest registration will be on the second floor outside the main room (Seminar Room 1).
Pictures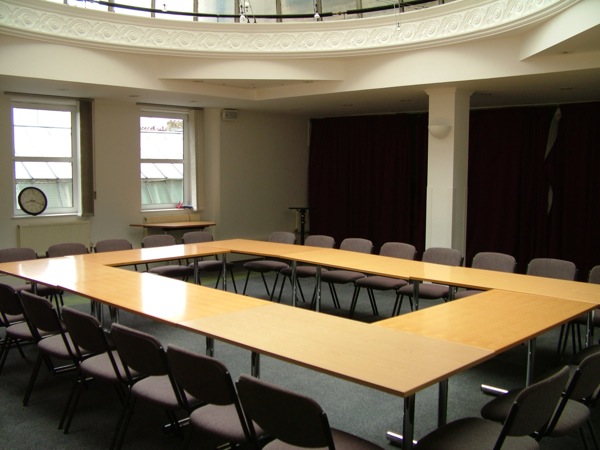 Seminar Room 1, where BiFest reception will be.
The dome over Seminar Room 1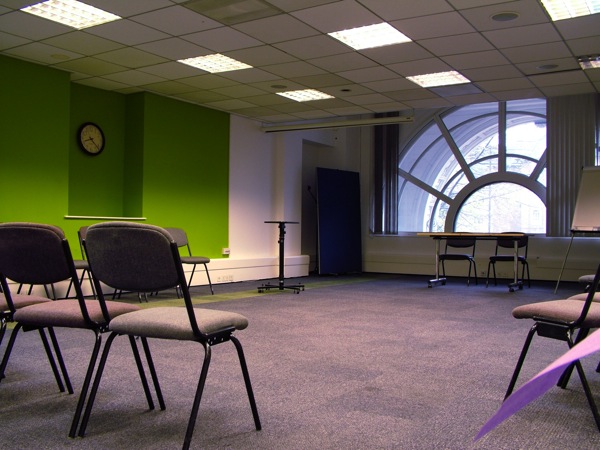 Seminar Room 3, one of the session rooms.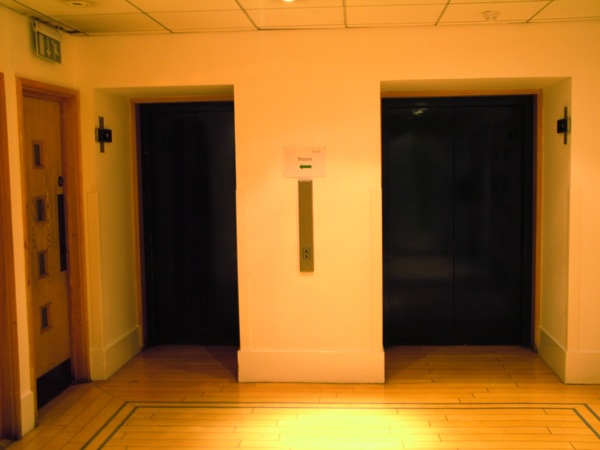 The lifts at the Resource Centre.